Philly Beer Week beer lists at Monk's - @FunkyBuddhaBrew & @DeschutesBeer
Very excited to see that Monk's has already pulled together a couple of their lineups for Philly Beer Week events.  It's going to be totally insane!
Funky Buddha (Boca Raton, FL): Sunday, June 3 at 4-6pm
Key Lime Berliner Weiss
Peach Berliner Weiss
Mango Berliner Weiss
Passion Fruit Berliner Weiss
Nib Smuggler: chocolate porter
There also may be a Cranberry Berliner Weiss, but this is not yet confirmed.  These berliners are infused with fresh fruit.
I know very little about this tiny brewery.  But my beer geek friends geek out when I mention the name.  From Monks, "This will be the Philly Debut of this tiny, tiny brewery.  Ryan brews on a one barrel system.  That's right…he brews 2 half-kegs at a time."  Now that's nano.
Deschutes is 'da Shit (Bend, OR): Thursday, June 7 at 8-10pm. Although D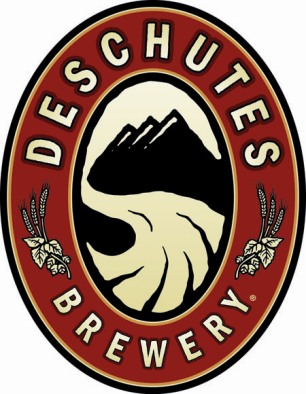 eschutes has not officially entered the Philly market, they get temporarily registered for PBW.  Of course, we'd love to see more, but you have to be thrilled with what we get! Thanks Deschutes.
Angler IPA. Hops aren't the only fun ingredient to play with in an IPA. In this take on a northwest staple style, we pulled all the caramel and pale malt out. Pilsner and flaked oats provide the base for the citrus and pine aroma of simcoe and experimental hop #369. Enjoy you hop lovers! This is a "Pub Exclusive," but they cut loose one for Monk's.
Golden Ale. The straw colored Strong Golden Ale is made from an impressively international list of ingredients that acknowledge the diverse roots of craft beer. We used Czech Saaz, Slovenian Golding, Pacific Northwest Liberty, and Brewers Gold hops, along with French pilsner malt, and Belgian white candy diamonds and bitter orange peel from the island of Curacao for a little extra kick and sizzle.
Date Night Porter Imperial Porter. Test batch for Black Butte XXIV. 10.3% ABV.
Plumb Line Wild Ale. Bring on the sour.
Also, bottles of Black Butte XXII and The Abyss.
Excited yet? ME TOO!  I will be posting many of the Philly Beer Week tap lists on PhillyTapFinder so keep checking back as we get closer and follow me on The Twitter.